Blog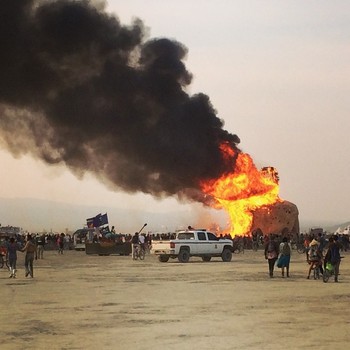 Almost the same, but so different.
It's something I struggle with a lot. There are a lot of things I want to get done. So when I start my day by asking myself, what would I really love to do today, frequently the question I really end up answering is the other one, What would I like to get done today?
Don't get me wrong. Getting things done is great. But it's easy to end up just ticking items off a to-do list without making real progress, without making the contribution we came here for,...
One of our beloved customers, Sandy Ross, just wrote a raving review - and we didn't even ask for it :)
Here's a sample:
That answer is Simplero and while I'm trying to keep this post factual, I might get a bit gushy because this system solves SO many problems of having an online information-based business.

The system is an all-in-one developed by a US-based Dane, Calvin Corelli, whose tech support team spans Europe and India.

Techs who answer your questions with a voice-over...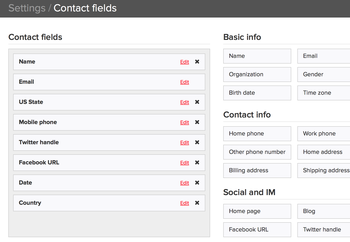 Simplero now lets you add custom fields to your contacts. It used to be that we actually only collected name and email for your contacts. Now you can collect any type of information. including complex ones like addresses and phone numbers.
We've added a bunch of built-in field types, like Twitter handle, age, birthday, addresses, phone numbers, and so on. And you can add your own fields. As many as you'd like.
You can add them to forms, and you can add additional ones to products, that are...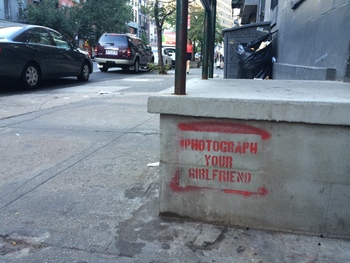 As entrepreneurs, it's easy to want to be further along than we are. To want to be more successful, have more clients, make more money. And that desire is great. But it's really really important that we enjoy and appreciate where we are. In fact, that we want to be where we are, right now.
Because this is the only now that exists. And if today you want to be 3 steps ahead of where you are, guess where you'll want to be when you're 3 steps further than today? That's right, you'll want to...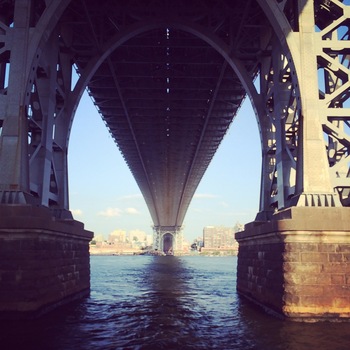 I wrote about Getting Things Done last week. Since then, I've had a related experience - twice - that I need to share with you.
I've been having a side project to create an iOS app for calculating numerology with my friend and numerologist, Allberte. It started with my online numerology calculator, and it grew into talks about an app, and immediately my mind started thinking about what an app might do, and how to do it, and so on.
Yet, as the weeks went on and I did nothing about it, it was...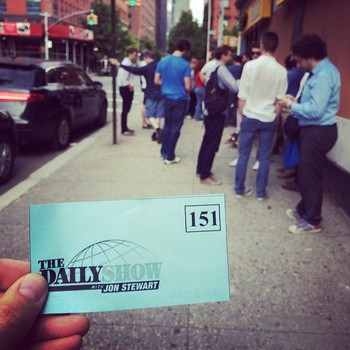 There's a part of me that longs for the day that I never have to worry about how much or what I eat, or how much and what type of exercise I do.
It's the same part of me that doesn't want to worry about money and what I spend them on and whether there's going to be enough. 
It's also the same part that doesn't want to have to worry about what I spend my time on.
Or what I choose to put in the limited space I have in my Manhattan apartment.
In short, there's a part of me that really...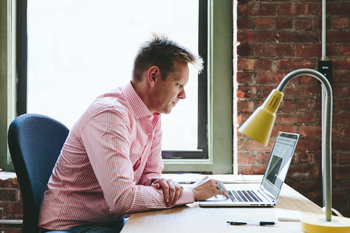 For most of my life, I've been self-employed, and working from home. Even during the short periods when I've been employed by an outside company, I've rarely gone to an office.
But that doesn't stop me from trying. Many times, I've been sucked in by the lure of having a separate space for work and for non-work, of going to a place with other people. But each and every time, I end up concluding it's not for me.
Recently I read this post by my friend Lauren Fritsch, and it just hit it home for...
Getting things done is important. We work on the energy, we blechschmidt, we visualize, we do all of those things. But at the end of the day, we still need to get stuff done.
Here are two of my favorite hacks for getting the most important things done reliably and consistently.
The Spread-Out Variant
My life takes different forms at different times. A few months back, I had many projects going all at once. I was applying for my visa, I was overseeing different development projects, I was...
I like to experiment with different "life hacks". From changing my name based in numerology, to spending a year in India practicing yoga daily at 4am, to going vegetarian for 5 months, to going without alcohol for 5 months, to blood tests, DNA tests, supplements, detoxing, energy healing, and much much more.
These days, I'm trying out something new: Fasting. I've done two days of fasting before, at the tail end of a 3-week detox cleanse. It was interesting to do the two days, but I haven't...