Please Welcome Mandi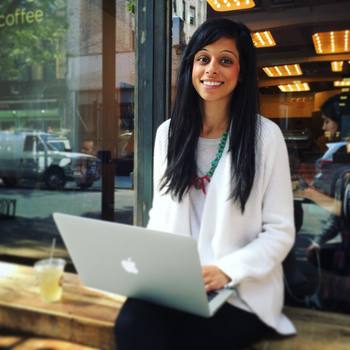 This year is all about expansion for Simplero. At the end of last year, I was back to being just me, after both Swanand and Kristine left to pursue their paths. It was a good change for all, but it was never intended to stay that way. And it hasn't.
In July, Kareem joined as Chief Operating Officer, and his primary responsibilities are to create a system for customer acquisition, and to build out a team around Simplero. We're hard at work at both of those tasks. 
The first person we brought on board was Jim Shook, who's working with us as a consultant on the marketing side.
This week, Mandeep Virk joined the team as our Director of Customer Success. We call it customer success, because we want to do what we can to proactively and reactively help our customers be more successful. The more successful our customers are, the more successful we are,  so we want to do everything we can to help that along.
Mandi comes from a background in operations, sales, and luxury retail, and has a knack for going into a business environment and immediately figure out what's working, what's not working, and what to do about it. That's an invaluable skill to bring to the table, both for Simpler and for our customers. She'll also be an active part of our outward face, and she'll help us create much better instructional material so that you, our beloved customer, is empowered to do more on your own.
So when you reach out to us for help, you'll generally be hearing from Mandi.
I'm personally really excited to see how the team is growing, and it's challenging me to grow as a person and as a leader as well, which is exactly how it should be.
New Features in Simplero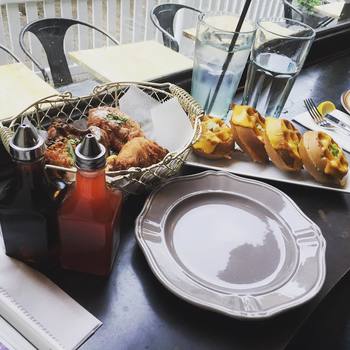 We've been busy bringing Mandi on board. Mostly fixes this week.
I did find time to implement a new copy-to-clipboard library that was released over the weekend. We used to have one way back that was based on Flash, but we all know Flash sucks donkey balls, as me and my programmer friends used to say back in the day. (Oops!) So for a while, the solution was a popup-window where you'd have to hit Cmd-C or Ctrl-C to copy from.
Now there's a browser-native solution that works in the latest versions of Chrome, Firefox, and IE. It does not (yet) work in Safari, unfortunately, but hopefully it's coming. I'm a Safari-first user myself. But in those browsers where it's not yet supported, it'll select the text, so all you have to do is hit Cmd-C or Ctrl-C after clicking the body to copy-to-clipboard. I hope you like it.
I also added the option to issue a credit without returning any money at all.
And we fixed some issues with the podcast links in spaces.
And improved how video and audio files are downloaded.
So, you know, even in a week where not much is happening we tend to find the time for those little tweaks that make things run just a little smoother.
Random Links from around the Interwebs
The ad blockers are blocking web fonts as well. I noticed this in Simplero, too. Our icons disappear when ad blockers are used. Not much we can do about it that I know of.
The whole ad situation is such a mess. Last night I was watching a show on Hulu. I'm a paying customer. And I don't have any adblockers installed. And yet, a screen came up saying something to the effect of "we're trying to load a message from our sponsors, but we can't, and so we won't play the show you want to watch, and instead you need to go here and follow these tutorials to try and troubleshoot why we can't show you ads".
The thing is, we all love buying shit, so there has to be a way to present ads for things we want, in ways that we want to watch them. Of course, that's harder than just making shit products and pumping out shit ads, but that has to be the way forward. At least one can hope.
Automatic face recognition is here. I'm endlessly fascinated with this new world we're living in with cheap surveillance, data storage, data analysis, drones, and everything being connected and hackable. Our laws and our ways of thinking about these things are so out of date, and things are happening really really fast.
Porsche refused to implement Android Auto, because Google wants to know everything about you as part of the agreement. Google is a pretty scary company, re the previous story. Isn't it interesting how they won't say exactly what information they want from the auto makers? The distinction between Apple and Google is becoming more clear by the day. Google is in the business of knowing everything they can about you, and using it for anything they wish. That's it.
That's it for this week.
Lots and lots of love,
-Calvin