New Feature: New WYSIWYG Editor
You might notice that the WYSIWYG editor in Simplero and in your spaces looks a little different starting today. That's because we've changed the WYSIWYG editor to a much more modern and full-featured editor that gets rid of the annoying bugs, you might have experienced in the past, and allowed us to add a bunch of new features.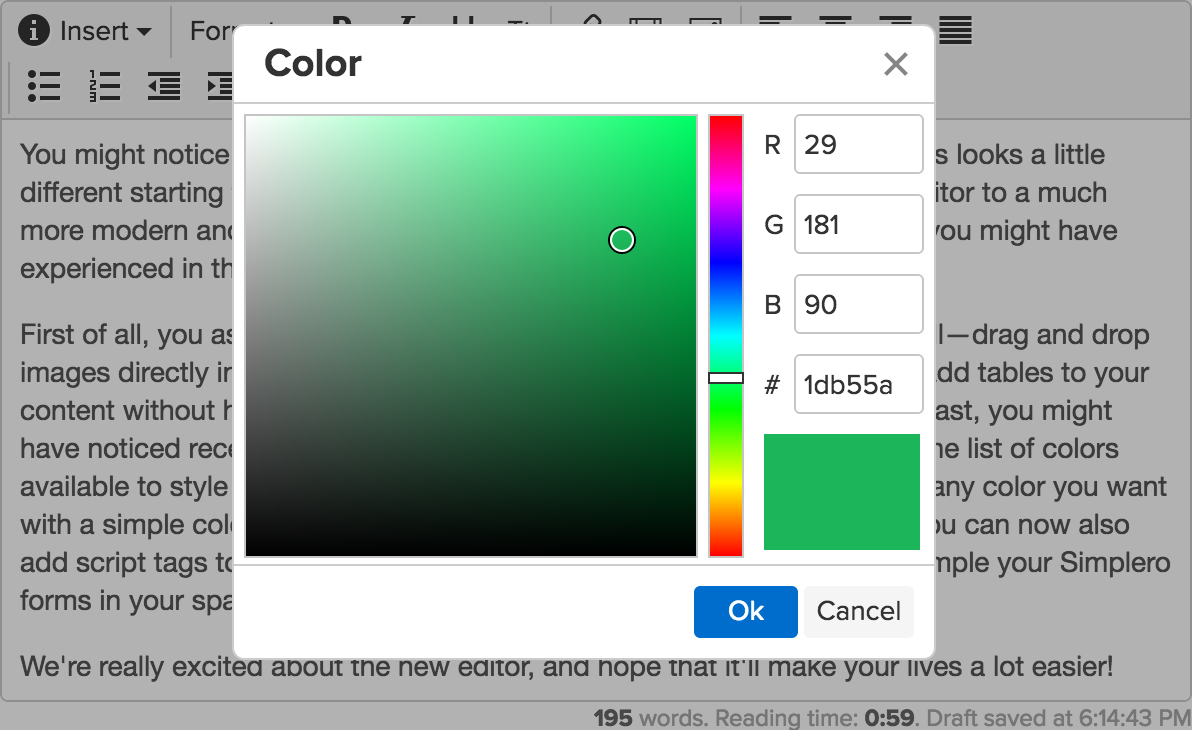 First of all, you as well as your participants can now upload or—easier still—drag and drop images directly into the WYSIWYG editor. Secondly, you can now easily add tables to your content without having to resort to writing HTML yourself. Last, but not least, you might have noticed recently, that we've added your account's global colors to the list of colors available to style your text. Now, that list also includes the option to pick any color you want with a simple color picker. And, for those of you that have a need for it, you can now also add script tags to the content in some places, so you can embed for example your Simplero forms in your spaces.
We're really excited about the new editor, and hope that it'll make your lives a lot easier!