Stop Throwing Away Money
Do you wanna sell more? With the same marketing effort and ad budget?
What if we told you, you are leaving money on the table right now in your business? Wouldn't you want to take every opportunity to make an extra sale? Did you know that you can do just that with a simple Upsell and Downsell using the products you already have?
When you have gotten your new potential customer to the order form and they're ready to buy, this is a great time to get them to up their purchase and buy one or more add-ons instead of just your original product - and thus earn you a bigger income!
What to offer and how to do it?
You can really offer any one of your products! But the more the upsell or downsell is related to your original product, the more likely your customer will feel that you are offering them a great deal, not just trying to upsell them. Some examples of great add-ons could be:
A personal coaching session.
A complementary E-book.
A seat at your next live lecture.
The extended or advanced version of the course.
Extra feedback options during the course.
So how do you do this?
In Simplero you have two great ways to offer add-ons to a purchase, you can either go for simple order bumps or full out upsells. Order bumps are served through a simple check box on the order form, where you customers can select to include the extra product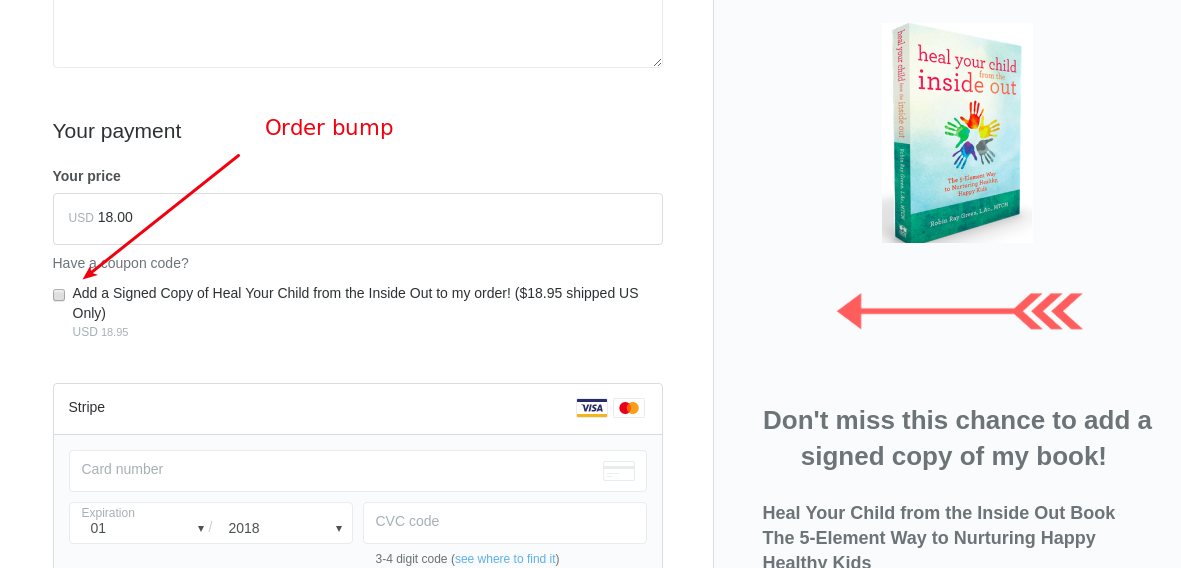 You can add as many order bumps to the product as you like, but don't overwhelm your customers with too many choices! Be sure to label your order bump, so it's clear what they get, and maybe add a description of the add-on to the text on the order form.
Is an order bump not enough for you? No worries you can do upsells as well.
Upsells are presented on a stand alone after purchase sales page, so when your customers confirms their purchase, instead of being taken straight to their content and thank you page, they go to the upsell page, you can either use the build in upsell page function or make a cool and beautiful upsell page with our new landing pages. Just add the landing page URL to the setup and put the yes and no links from the upsell on buttons on the landing page.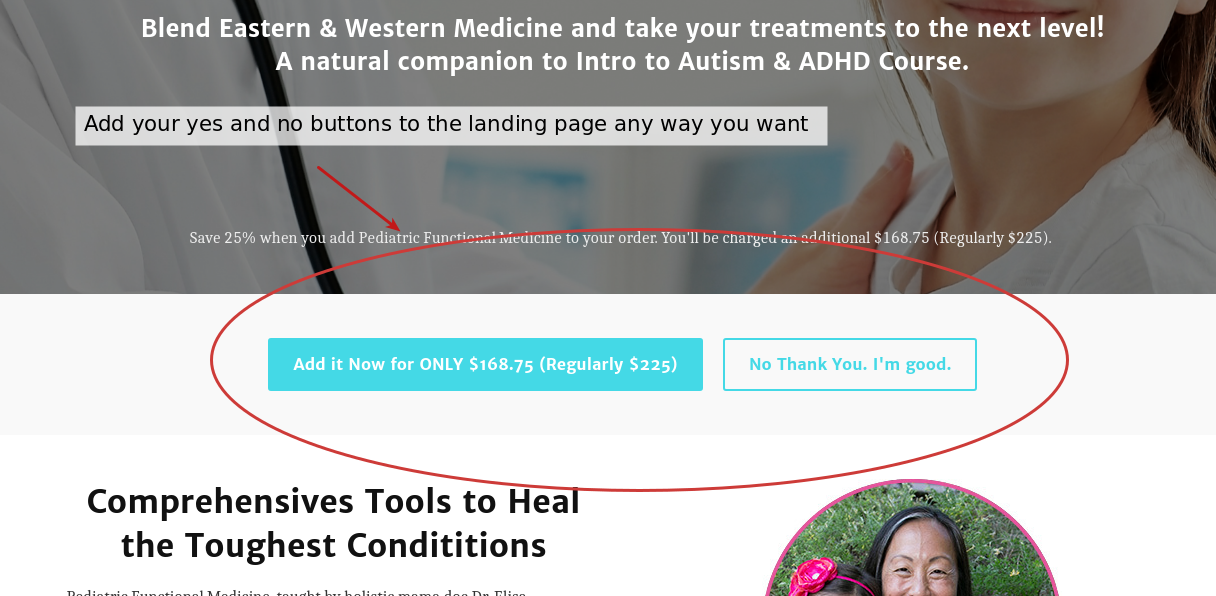 If you add a single upsell to the product, the customer will be taken to the thank you page for the original product after saying either yes or no to the upsell offer. If you want to give them a second offer, you can decide whether it should be another upsell if they say yes to the first, or a downsell if they say no (or you can do both of course).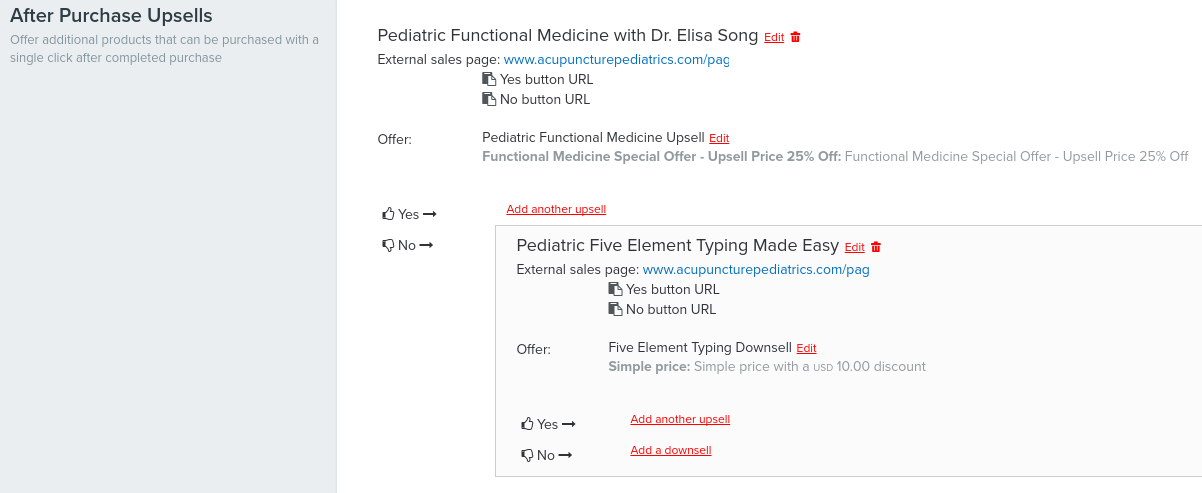 This way you can lead your customers through one or more extra offers and thus enhance both their outcome of their purchase with you and your earnings.
I'll give you a brief overview of the setup process in the video below.
Thanks to Robin Green for letting us showcase her upsell setup.
 As always sketching out your solution before you build it is a great idea, that makes it so much easier to make sure, that you put things in the right order in your upsell setup on your product

In this case I sketched up the upsell flow using bubbl.us mind map tool.
If you want the specific howto on upsells and order bumps you'll find the guide here
Do you have experience utilizing order bumps or upsells? We'd love to hear your inspirational stories, please share in the comments below.
- Merete