5 Easy Steps for Getting Your Product off the Ground!
We get a lot of question about how does Simplero all work together? What is a product? How does it relate to your membership site? How can you sell it. Where do you even start? Today, we are going to give you a step by step guide on how to start and launch your very first product!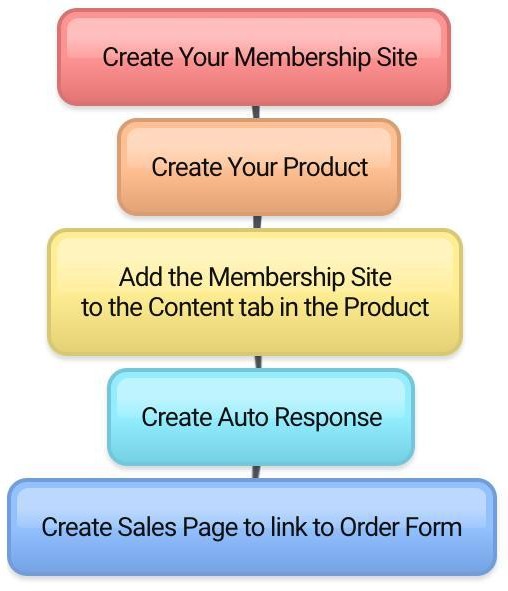 First, we recommend creating a Membership Site to start. 
If you are going to drip release or create an Evergreen program, make sure that you auto-publish your course content!


Next, you will want to create your product.  This is where you are going to set up the name, prices, and details about the product. 


In the product, head over to the "content" menu and "add" your Membership site.   This tells the product that when someone purchases it, they now have access to the Membership site.  


Your next step will be to create auto responses.   You can set up a welcome email, and share about the course in a single email.  Or, you can set up multiple auto responses to guide your users over days and weeks with information and how to complete the course.  If you have set your Membership site modules & lessons to auto-publish, this is where you are going to give access to those modules and lessons. 


You are now ready to sell your product!   You can share your order form link with your audience.  Or, you can create a Sales Page under Marketing and link it to your order form! 
If you need to sketch out your product flow, check out bubbl.us to help as a mind map tool. 
The sky is the limit on what you can build here in Simplero with your Membership sites and products!   We can't wait to see what you create and how you support your communities!  


~ Deanna