You Can Now Use External Sales Pages with Your 1-Click Upsells
I've added the ability to use an external sales page for your 1-click upsells.
Just edit the upsell, and enter the URL of your sales page.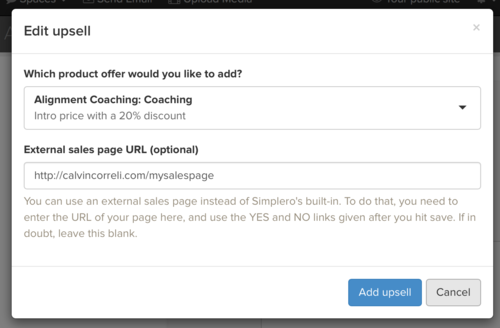 Then you'll get two URLs, one for the YES button, and another for the NO button or link. Add those to your sales page, and you're good to go.