Know who you are
Knowing yourself is the foundation of everything in life and business.
When you know who you are—and who you're not—you can stop criticizing yourself for being who you are, stop trying to fix what you think's wrong about you, stop doing things that don't work for you, and instead get on with doing the things that do work, that get you results, that make you feel fantastic.
There are so many people offering advice, strategies, step by step processes, and they can be useful, but are they right for you?
How would it be for you if you knew what kind of diet works for you, what kind of marketing works for you, how you make money and generate wealth, how you can use your gifts to be of service to others in a way that feels fantastic to you?
We want to find that sweet spot where what we're doing works, is fun, and we feel great.
I love personality tests, because they help me understand myself. Not the "what type of animal are you in bed" type variety that gets shared all over Facebook, I can do without those.
I'm talking about the deep, nuanced, detailed systems that really give you something to work with.
Two of those systems that have really made a difference in my life is Scientific Hand Analysis, and Human Design. Both I know thanks to Baeth Davis.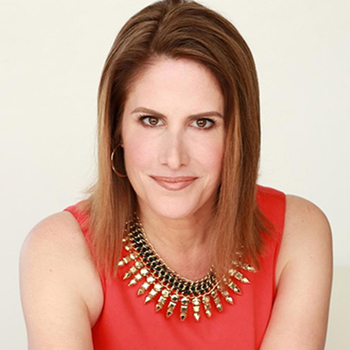 Scientific Hand Analysis tells me that my life purpose is "Big Shot Spiritual Teacher in the Spotlight". That's literally the phrase that the system will "spit out" for me when you put my fingerprints into it.
There's no guessing or intuiting involved in this process. I have seven whorls on my hands. The six are on both of my thumbs, index fingers, and ring fingers, and the seventh in the palm of my right hand. That leads directly to that statement: "Big shot spiritual teacher in the spotlight". Thumb + index fingers add up to "big shot", the spotlight comes from the ring finger, and the whorl in my hand adds the spiritual teacher.
I cannot tell you how useful it's been for me to know this. When I first heard it, I felt so seen, and my shoulders dropped. I felt like I'd been given permission to be who I was. I had felt something like this for a while, but I'd always thought it was too pretentious, or I was too much, or the spiritual part had no value, that I should just be a "regular guy", and be content with mediocrity, and on and on.
This was a huge wake-up call. "No, this is really it, this is really who you are, how about you just get on with it?"
I could go on and on. There's lots more nuance in the hand analysis, and then when you add in the human design, there's so much more.
I'm telling you all of this right now, because Baeth is putting on an event a month from today, October 26-28, in Scottsdale, Arizona.
It's called "Gifted", and at the event, you will learn your Scientific Hand Analysis blueprint and your human design.
Actually, let me tell you this, too. I've had hand analysis done by three different analysts using this same system, and Baeth is by far the best, clearest, most insightful of them all. I've also had an hour and a half human design reading by someone other than Baeth, and then I've had Baeth look at my chart and in 5 minutes tell me things that were more insightful and actionable than what I got from an hour and a half with the other guy.
Baeth has a special gift for laying this stuff out in a way that's clear and useful. She's so good at really seeing people's uniqueness.
The event is only $397 until midnight Pacific THIS Friday the 29th. Regular price is $1997.
I'm not an affiliate. I get no commission on this. Baeth did not ask me to tell you about this.

I asked her if I could share it with you, because I know how life changing it's going to be for you, and I know how valuable and important the work that she does is, and I want to support both you and her.
You will come away with your specific design, so you know what the correct diet is for you, the best environment to be in, and how to make the business decisions that are going to work for you, and what you're revenue streams are going to be.
If that's not a no-brainer, I don't know what is.
Your life is about to change. For good.
And now for ...
Calvin's Random Links from around the Interwebs
Say hook & loop. NOT velcro. Now!
How booking.com manipulates you. 
The Fluent Forever app is coming, and you can still get in on the kickstarter. I'm glad he's doing it, that means I won't have to. It was on my list of businesses to do, but if he does a great job, I'll just be a happy customer.
With love,
–Calvin
PS. Even if Gifted is not for you, consider mentoring with Baeth.