Easy to use Sites and New Form Triggers
As  2017 comes to a close, we are grateful for what a wonderful year it was. Thank you for being a part of our Simplero family! We hope you enjoy the Holiday and these last few weeks of the year with your loved ones.   
Our Simplero team will be enjoying the Holidays as well! Please note that ticket response times may be delayed starting Friday, December 22nd until Tuesday December 26th. If you need help getting any last minute sales or coupon codes up and running, please reach out to us as soon as possible so we can help you finish up your year end sales! 
New Features in Simplero 
This week has brought another exciting feature request to Simplero! The option to put triggers on checkboxes or radio buttons on any embed form or landing page! 
This gives you the ability to let users let you know what they are interested in, and set actions in motion with triggers based on their replies. 
How Robin Green Moved Her Website to Simplero in An Hour
We often wish that the backend operations of our online businesses would just work themselves out. That our course would just fall out of our brains and into a piece of software ready to sell. That money magically flowed into our bank accounts. And that our website could just build itself.
As much as we wish that was true and for as often as we see what look like "overnight success" stories, the reality is that building a business can take work. 
One of our very own users, Robin Green, was looking for a new solution when it came to one of her Acupuncture websites. She didn't want to have to pay somebody to recreate a new website for her... instead, she checked out our Site feature here in Simplero and decided she would put time in on a weekend to move everything from Wordpress. Little did she know she'd have a working front page in just an hour.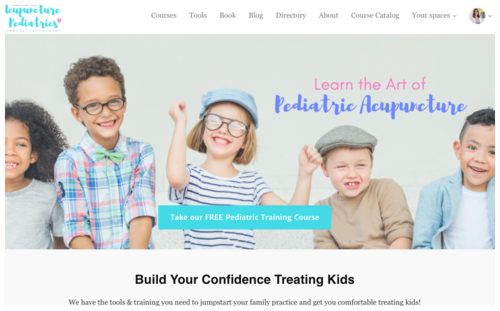 Well, it's better when Robin tells it. So check out her story here! 
Join us for Office Hours!
As we continue to make changes and updates in Simplero, we are excited to get to share these changes and how to use them in our weekly Office Hours! If you are a new Simplero customers, Office Hours is face to face time with us, answering questions about your account, using Simplero in general or specifics. These office hours are free and they're designed to be heavy on the Q&A - we want to get you the answers you need to get into action with your Simplero account. We had another great round of Office Hours and hope you'll join us next weeks with your great questions!
Our last English Office Hours of the year will be this Thursday, December 21 at 3pm PST, you can sign up here!
You can sign up here for the next Danish Office Hours on Thursday, January 4th at 11am Danish time!
Wishing you all the best in 2018!
—The Simplero Team