Go Make Mistakes!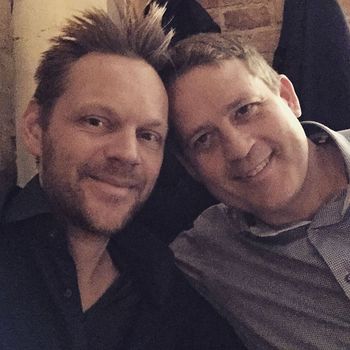 I like to challenge myself and my employees to make at least one major fuck-up per week.
Why? Because if you're not making mistakes, you're playing it too safe. Life and business is about taking risks. Not blind, uncalculated risks. But if you're not risking anything, then you're not pushing the boundaries.
But there's another reason too: Mistakes can be great for your business.
There was one moment in particular during the first online course I ever bought that made a lasting impression on me. It was Jeff Walker's Product Launch Formula. I'm sure you've heard of it.
Jeff's modules would consist of a big mind-map that he would go over, talking into a microphone, and recording his screen, while he talked and explained. And at one point, there was a mistake in the mindmap. A typo or something. And rather than stop and fix and then go back and re-record so we wouldn't see the mistake, he just fixed the typo right there while he was still recording!
It was mind-blowing for me!
It was such a small and simple thing. It's what you'd naturally do if you were sitting shoulder-to-shoulder with someone walking them through the material, and you came across a small mistake. You'd notice it, fix it, and carry on. But it's not what you're used to people doing with recorded material. If they make a mistake while shooting a scene in Law & Order, they'll throw it away, and do another take.
So this small act of imperfection was the exact thing that made me feel more intimate, more connected, to Jeff, and this was what allowed his teaching to sink in deeper. It puts teacher and student more at the same level. Like we were indeed sitting there shoulder to shoulder and he was teaching me this stuff. I could see myself in him better, and thus I could more easily see myself do what he was doing.
The lesson is to really let people see the real you. Let them see you be human. Let them see your silly little mistakes. It creates bonding, and it helps them learn better. It helps them see they don't have to be perfect. And that's a lesson we can all benefit from.
Best-Kept Secrets of the Information Marketing Business
I've written a book titled "Best-Kept Secrets of the Information Marketing Business" that I plan to release shortly. It's my most intimate, personal, honest, vulnerable experiences from being in the business for eight years and writing the platform that powers a big part of the industry.
It's stuff that I don't see anyone else covering, and I'm super excited about sharing it with you.
The above is an excerpt from the book.
New Features in Simplero
I've improved the contact screen so you can now more easily filter your contacts, and you get to see more information about them too.
I've cleaned up the subscriber counts on your lists, so it excludes anyone who's turned on "Do Not Contact".
When you've added a space to a list, the space(s) will now be linked from the "content" page for the subscription.
We've had some issues with deadlocks that caused some cancellations, specifically, to not be registered correctly. I'm working on getting to the bottom of and resolving these, as well as making sure that deadlocks won't prevent the cancellation or other actions from going through. It looks like I've gotten it fixed now.
I'm also slowly moving towards moving our hosting away from Linode and over to Amazon AWS, which should offer more stability. I feel like Linode has had a little too many network outages and other problems. Amazon's database offering is also much superior to what we have today. I've already created a replica of our main database on Amazon's Aurora RDS, which is great because they have excellent backups and point-in-time recovery, as well as offering excellent failover and fault tolerance, so if something should happen to our main database, we should be able to just switch over to the Amazon replica. Always tweaking, always improving.
I've fixed some rendering issues in spaces. User content with long strings with no places to wrap the lines, ie. no spaces or hyphens, typically long URLs, could break rendering of pages inside spaces on mobile. I've found ways to break the links up, so they don't work. I haven't come up with a good solution for breaking other things up, but maybe I will. In the meantime, if layout on mobile is broken, it's either because of a long unbreakable string in some of the content on the page (one user had a heading along the lines of "THIS/THAT/THEOTHER/SOMETHING/VERY/LONG/HEADER"—the solution was to add spaces around the slashes, so there was a place for it to wrap around), or it's because you're embedding a video from an outside source, which we also cannot scale automatically.
We're now tracking which email a purchase is coming from. This happens automatically, so long as the UTM tagging on the links are not unchecked. Look in the right hand side of your purchase to see if this purchase was the result of clicking a link to the order form in the email. It only works for links in emails that go direct to the order form.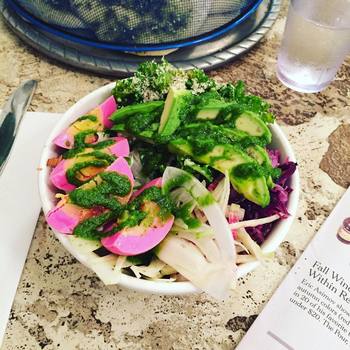 And we've fixed an issue with videos on iPads in portrait mode.
I should also mention that Kareem and I decided to part ways, amicably. After a lot of conversations about the relationship and how to make it work great for both of us, I decided to pull the plug on it. It's not always a straight path this team building thing, but I'm as committed as ever, and things are working really well. Part of the split was about me realizing what direction I want to take the company in. Sometimes you have to try "the wrong way" before "the right way" becomes crystal clear.
Mandi is still on board, and doing great, and Ari Andersen is with me remote from LA, working on getting clarity on what it is I'm here on earth to say, as a writer, speaker, and thought leader. Super exciting stuff.
Random Links from around the Interwebs
The mystery of the vanishing pay raise.Yup, this recession was different.
Have a spectacular week. Lots of love!
-Calvin