Holidays, Sales & Coupons and Membership Site Search
Join us for Office Hours!
We are excited that so many of you have been joining us for Office Hours! If you are a new Simplero customer, Office Hours is face to face time with us, answering questions about your account, using Simplero in general or specifics. These office hours are free and they're designed to be heavy on the Q&A - we want to get you the answers you need to get into action with your Simplero account. We had another great Office Hours yesterday and hope you'll join us next weeks with your great questions!
Office Hours are Thursday, November 16th at 4pm PST / 7pm EST and you can sign up for the date you want to attend right here!
Danish Office Hours will be held Thursday, November 16th at 11am Danish time. Sing up here!
Please note that due to Thanksgiving, no office hours will be held next week, so if you have questions in preparation of one of the busiest days of the year for online businesses, make sure you join us this week.
Did you know you could do this?
Black Friday and Cyber Monday is a great time to offer a sale or discounted price for your users. Did you know that Simplero offers a few different options for creating special price rates? We offer campaign pricing, which you can set for your discount to any user who visits your order form! We also offer coupons which can be set for each individual product or global coupons which can be used across your product catalog. Lastly, we also offer secret pricing so that you can set up unique prices points for individuals or group of individuals. We encourage you to set up any sales broadcasts now before the busy sale weekend ahead. Make sure to give yourself plenty of time to decide on a game plan and create genuine emails for your users! 
Interested on how to set up one of these special prices for your Black Friday or Cyber Monday Sale? Check out this guide with step by step instructions! 
New Features in Simplero
When we released the new Membership sites, a number of features were still in the pipeline being polished and made ready for prime time. Following hot on the heels of the features we've been releasing the last month or so, the most requested feature we hadn't gotten to yet is an obvious one: search. Well, guess what? The wait is over!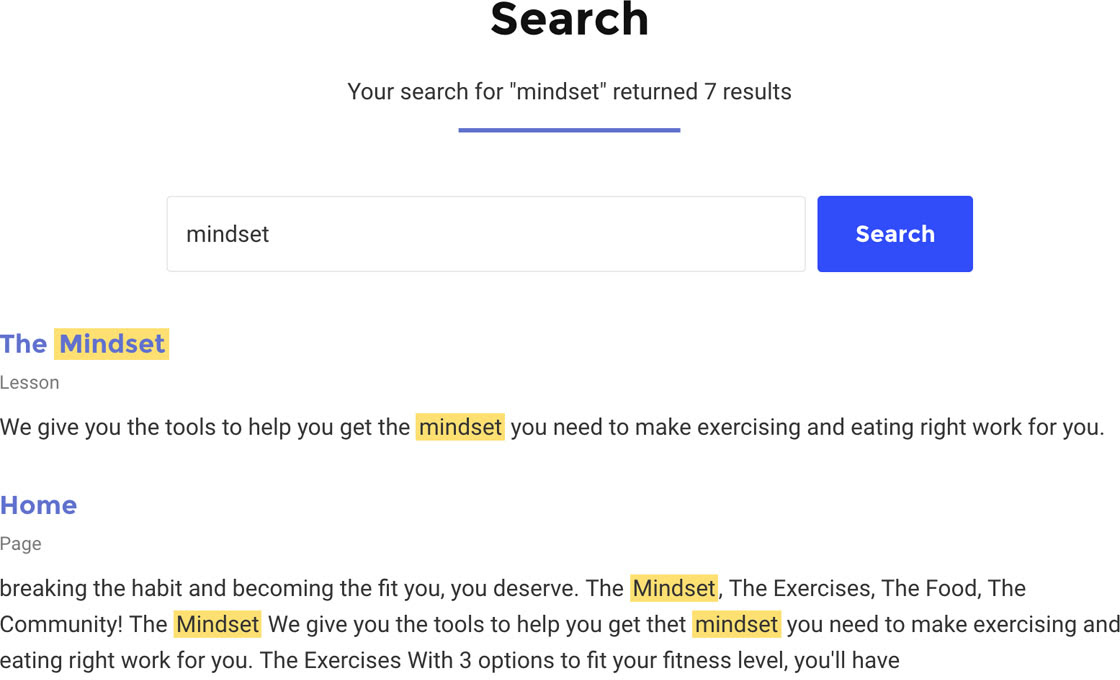 Search is enabled on all membership sites and covers both your pages, courses as well as blog and forum posts. All you need to do is add a link to the search in either your main navigation by adding it just like you'd add a page, or by adding a Searchlink to the footer navigation of your site.
A Note from the Team
The Simplero Team will be enjoying some time with family and friends during Thanksgiving Weekend (US Holiday), Thursday, November 23rd - Saturday, November 25th.  A longer than normal response period in replying to tickets may occur during this long weekend due to the Holiday.  Thank you for understanding – we're truly thankful to be working with every one of you!
Make it a great week!
—The Simplero Team