Finding the Sweet Spot of Effective Effort Without Slaving or Struggling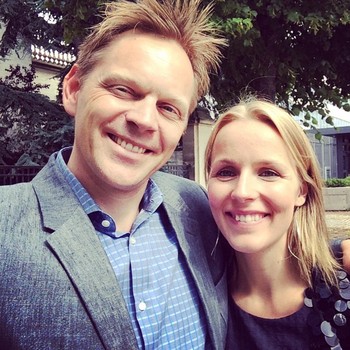 It's been a long process. Depending on how you count, it's been 3 years or 10. Today is the day that our visa application went through.
I'm stilling getting used to The New Me, the version of me where I say something will be, and it happens that way.
When I was Old Me, things rarely worked out. I'd work hard. In fact, I'd slave away at things. But most of the time, things didn't work out. It didn't mean I stopped trying or working hard, it just meant I stopped expecting things to work out.
That's changed with my new name. When we moved to India, we decided that we wanted a business visa, and we got it.
Last summer we spent 6 weeks in Copenhagen after giving up our residence in India, and we told everyone from the outset that on August 15, we'd fly to New York on a B visa, find a place to stay, and work on setting up the business for an E visa. That was before we'd bought a plane ticket or even applied for the visa. But we did. We applied and got the visa, and we left for New York on August 15 exactly as planned.
This summer, we said we were going to get our E-2 visa and leave for New York July 23, and it looks like that's exactly what's going to happen. We should have our passports back Monday or Tuesday.
It's still a bit new to me, this experience that things work out the way I intend them to. It still surprises a part of me when they do.
As part of changing this pattern, I've noticed that I've gone through a phase where I've almost given up on even trying, not even bothering to put in the effort. Because clearly that wasn't working.
But now that by effort is actually being rewarded with desirable results, I feel ready to pick up the pace of my efforts. It's fun when you put in the time and work and it works out the way you wanted - or even better!
There's a natural tendency to overcompensate. When you have  done something for a long time and you realize it wasn't working, the pendulum swings too far in the opposite direction. That's okay.
What I'm looking for is that place where I work productively, focused, effectively, with joy and fun and playfulness, without struggle, contraction, tension, or fear, and where at the same time I'm constantly aware of and working on my vibration, my energy, and doing all the inner work that paves the way for my efforts to pay off. It seems like I'm starting to find it, more often than not.