Receiving Help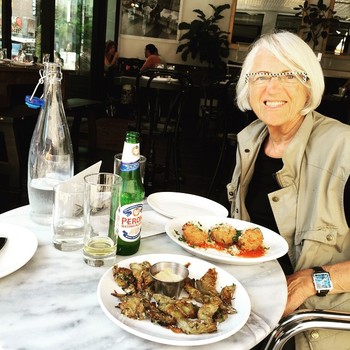 I hope you're doing fantastic. I spent a significant chunk of last week hanging out with my mom. She lives in Denmark, I live in New York, and she was visiting me here for the first time in 15 years. She's 75, an accomplished artist, workshop leader, speaker, and very healthy and active to boot. In her past life she created a market leading 50-person software company from scratch and then sold it. I'm quite proud of my mom, and it was a joy to spend the week with her.
I've been thinking about receiving help lately. It's not something that's come easy for me. I've always been that guy that desperately want help, but whom most people found it was near impossible to help.
Today, I'm happy to report that's changed dramatically. I'm getting help with everything. The more help I get, the more I realize how much I enjoy getting help.
I have a personal trainer that I work out with three times a week. Initially I thought I'd save a few bucks and only work with him once or twice a week and then work out on my own in-between, but it's just so much more fun and effective and easy to work out with him every time.
I have two voice teachers, and I have two lessons with each of them per week. They each give me something different and unique and I found that it's just so much more fun and easy to work with someone than to work alone. I practice alone too, of course, but having all that support really adds to the joy and momentum. I also just hooked up with a really great drummer to teach me drumming, and an incredible guitarist to teach me guitar. I'm really enjoying the process of developing as a musician.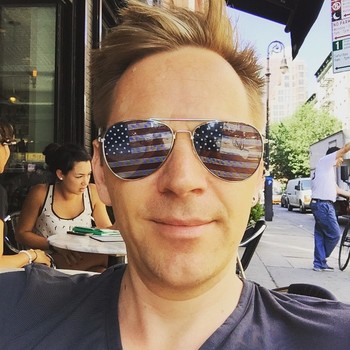 I have two marketing guys I'm working with, one for Simplero, and another I just signed up with to help me with my teaching business. I love working with them both.
And finally, I have an assistant helping out with assistanty tasks.
And to top it off, I'm close (knock on wood) to having the COO I've been looking for for a while, and once that gets going, we're going to start adding programmers, designers, customer support people, and so on.
It's a dramatic change from being a loner who had to do everything by myself, to no, I don't actually want to. I'm going to focus on the things that I do the best, that I enjoy the most, and then get other people to do the work for me. And for the things I do need to do myself (work out, music), get as much help and support as possible.
If you're not currently getting the help that you want, try asking yourself who you'd have to become in order to get that help. Is it someone who's more clear on what they want? Someone who's more trusting of life? Someone who is worthy of being supported and served? Someone who owns their power?
Be curious and wondering, and allow the answer to arise from deep within you.

Have a great week.
Lots of love,
-Calvin