Meet Megan Meyers of Princess Ballerinas
Tell me a little about your business…
For the past 15 years I've been a dance teacher and studio owner. I'm especially passionate about creating really imaginative, immersive and co-creative experiences for little ballerinas. On the surface, it's imaginative dance lessons for little girls but REALLY  what I'm hoping to do is empower thousands of little ballerinas to explore the power of their minds and imagination.
What brought you to Simplero?
I always thought that to inspire others through dance, it meant I had to run (and continually grow) my physical dance studio. I'm also a long-time business and marketing student and so over the years, I've gotten pretty good at growing my business. That MIGHT sound like a good thing but truth be told, running a brick and mortar business was slowly sucking my will to live. I HATED being a "boss" and managing employees (and I had GREAT employees!!) , I hated the stress of having a huge overhead, 5 year leases and MEGA payroll obligations. The better I got at marketing, the more my studio grew and the more the "hassle" around running a bigger business grew.
A year ago, thanks to Simplero, that all changed...
I'm not even sure how I even got the idea to get started, but about a year ago I got the idea to start selling my theme-based preschool dance lesson plans to other dance teachers and studio owners (it's called the Princess Ballerinas Dance Program). I started driving Facebook traffic to a terrible landing page in my brand new Simplero account (Correction: my design and sales funnel was terrible, NOT Simplero!!).
Within the first month, I had 1500 email subscribers and about 100 studio owners PAYING ME EVERY MONTH (that's insane!!) for simple teaching materials I was already creating for my own instructors.
How have you integrated Simplero into your business?
Oh where do I begin. I does SO MUCH for me. It's basically the only platform I use to run my entire business. I use it for opt-in forms, landing pages, shopping cart, one-click upsells/downsells. I've automated a lot of my lead generation and follow up using the timed link expiration (great for creating actual scarcity in evergreen funnels). I've automated all of my onboarding and welcome sequences to make sure every new customer gets the same warm welcome upon joining my membership program  I process all of my monthly membership fees through Simplero and use all of the automated follow-up for reprocessing fees and credit card updates. I track my sales and customer metrics through Simplero (oh how I love seeing my average customer value and average lead value increase overtime).
Simplero is my sales department, my admin staff, my operations department and customer service... ALL IN ONE!! It's my dream employee in other words. :)
How has Simplero benefited your Business?
Now (just one year later) I've had over 500 studios join my Princess Ballerinas Dance Program subscription service!! My income has DOUBLED from what I was earning running my brick and mortar studio so a few months ago I sold my studio to another local studio who was expanding (literally it was a Twilight Zone experience. I've NEVER experienced witnessing conscious manifestation like I did with that experience. Perfect timing, perfect win-win-win for everyone involved. It was crazy perfect.)
Ummm...and the work/life balance difference is insane. Before, making half as much money, living a super-stressed live, I was working 24/7- seriously. Now... I probably work about 2-4 hours a week on average and make double the income have ZERO stress and I'm having a LOT more fun. Plus, no overhead, almost no expenses, no employees. Not to mention that I'm enjoying my work more and making a WAY bigger impact in the lives of others... it's a DREAM.
Thanks to you and Simplero. I pretty much focus 95% of my time on enjoying my life, my family (my husband and 2 year old son) and generally enjoying day to day life.  4% of my time is spent in inspired action creating magical teaching materials for other inspired dance teachers (I have the world's BEST customers- seriously DRAMA FREE!!!) and 1% of my time is spent uploading it all to Simplero where it's SO FREAKING EASY for all of my members to access their materials and for me to grow my online business AUTOMATICALLY. It's crazy!!!
What's something you've learned in business you'd wish someone had told you when you were starting out?
I used to think working 24/7 and killing myself to start and grow my business was like a badge of honor for the nobel entrepreneur. I've since learned that that's a load a baloney! Your business will be what you expect it to be. If you decide it's going to be hard and a struggle then it will be. As soon as I decided that I was going to create a business that was enjoyable and fun and EASY… it WAS! Seems too simple to be true but it's been true nonetheless. I wish someone had told me that sooner.
What's a fun fact about you that someone would never guess?
This day and age, people are always surprised to know I'm married to my high school sweetheart. I moved to a new town the day before starting high school and it was love at first sight at freshman orientation. We've been best friends and soulmates ever since!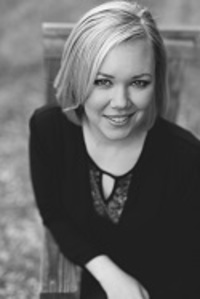 Megan Meyers is the creator of the Princess Ballerinas Dance Program and the Princess Ballerinas book series which was created to inspire and empower the imaginations of budding ballerinas around the world. Megan resides in the beautiful Napa Valley with her husband, 2 year old son and yellow Labrador. Megan was a dance teacher and studio owner for over 15 years before creating the book series and licensed dance program which is now used by over 700 studios in the US, Canada and Australia. Outside of dance, Megan is passionate about the outdoors (hiking, biking, boating), eating delicious food and wine in the Napa Valley and she's also borderline obsessed with both learning more about business (marketing, sales, systems) and the world of metaphysics (meditation, energy, psychic abilities) and loves combining the two to create the personal life of her dreams.
Want to be a featured customer? Introduce yourself to our team!