Last week we announced that some pretty major design updates to Simplero were coming your way. We've been hard at work making it all come together, and today we're super excited to release the first in a series of those steps:
Simplero has gotten a new checkout flow and account center: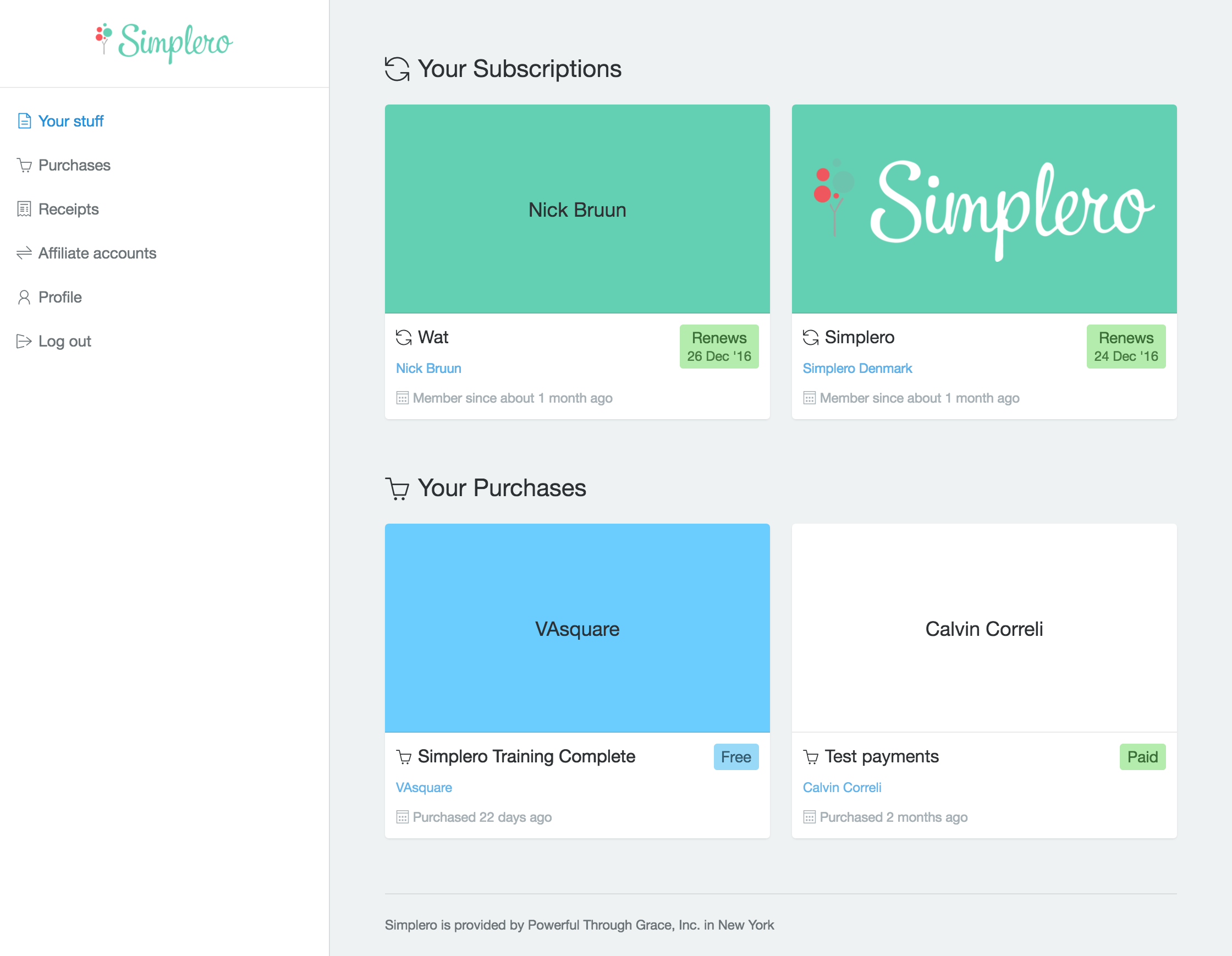 Actually, there are a lot of other little pages that have gotten an update, like the login screen, payment handling for purchases and so on. You'll notice that the design is quite a departure...